About Us
---
---
LOCALLY OWNED AND OPERATED . . .

Bob Brislin Masonry & Construction is a locally owned and operated full service masonry & construction contractor located in Dunmore, Pennsylvania. We serve all of Scranton, Honesdale, Pittston, Old Forge, Poconos, Wilkes Barre, Lake Ariel and of course Dunmore Pennsylvania.
OVER TWENTY YEARS EXPERIENCE . . .
Bob Brislin, owner of Bob Brislin Masonry & Construction, has over twenty years experience in all types of brick, stone work, masonry & construction. Our company is fully licensed and insured in the State of Pennsylvania.
ALWAYS GIVING PERSONAL ATTENTION TO EVERY CUSTOMER 
No Job is too big or too small for Bob Brislin Masonry & Construction. Bob Brislin himself personally oversees every masonry & construction project from start to finish and works with his customers closely to ensure they get the finished masonry project exactly as they wanted it and to help them add value and usability to their homes or businesses. The addition of quality designed and constructed masonry to any structure or landscape is an addition that lasts a lifetime and can only increase the value of your property. Beautiful designs are Bob Brislin Masonry's forte. Spectacular masonry entrance ways to homes, parks and businesses draw attention to passersby and will be a source of pride and easy upkeep for many years to come.
WHERE CRAFTSMANSHIP AND ARTISTRY COMBINE . . .
Bob Brislin is truly a gifted artist with all types of stone, brick & construction designs. He knows his craft well, but he also has the artistic talent to design masonry & construction additions that blend in with and compliment their surrounding structures or natural landscape. A visit to our PHOTO GALLERY displays Bob Brislin's talent with masonry & construction in detail.
WE'RE ALWAYS AVAILABLE FOR FREE ESTIMATES . . .
Call today for a free estimate on the masonry & construction addition of your dreams! No project is too big or too small. Please leave your name, your phone number and a brief message as to when would be a good time to call you back. We will return all calls as soon as possible.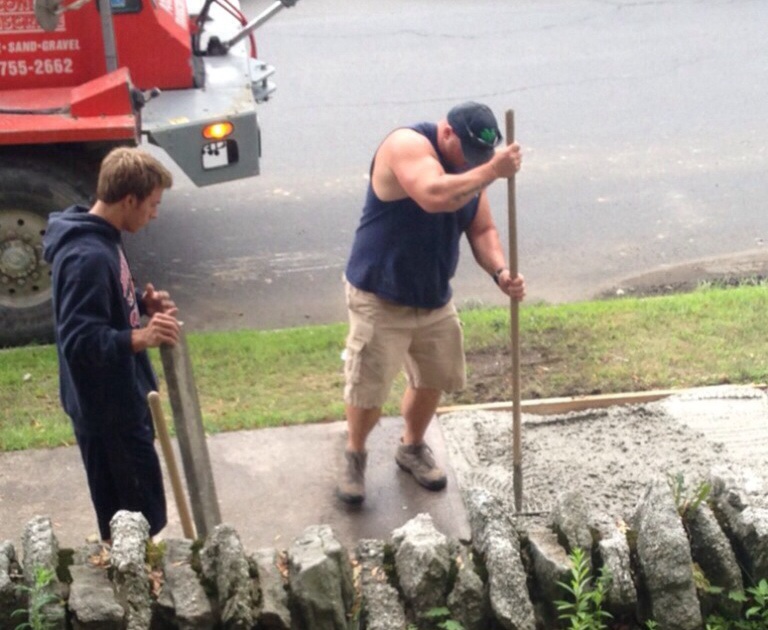 Bob Brislin
Owner
Bob Brislin is the owner of Bob Brislin Masonry and Construction. Over 20 years experience in all aspects of the masonry field as well as residential and commercial construction.
Bob Brislin Masonry and Construction is a locally owned and operated in Dunmore Pennsylvania.